Blogs

In September, 2008, the campaign asked me to serve as a surrogate in a debate with John McCain's health care adviser when one of Obama's close advisers – as opposed to me, who'd met the candidate once at a campaign event – couldn't make it.

By MICHAEL MILLENSON I could've been Kamala Harris, Joe Biden and Marianne Williamson all rolled into one. That's how I might have handled my first, only, and not-so-great presidential debate. No, IContinue reading…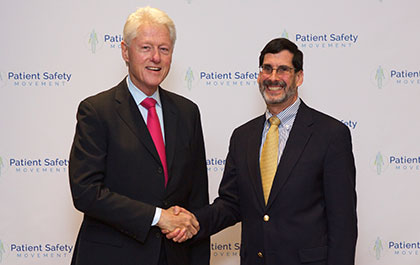 Michael had a chance to greet former president Bill Clinton at a recent national patient safety summit where both were speakers. Michael focused on both the human and financial cost of medical error.