Blogs

What I remember most was how quickly she won over a crowd that had good reason to be suspicious; how fluently she spoke…and, most of all, the standing ovation some 2,000 doctors and their spouses gave her….Let's hope the hard lessons Hillary Clinton learned in the 1990s-era health reform debacle imprint themselves in her actions as well as in her words.

By MICHAEL MILLENSON The annual Lown Institute Conference advocates for the "right" kind of patient care, as in "the correct course of action." But the political meanings of "right" and "left" also echo, sounding like a healthcare version of the recover-lost-glory demands of Donald Trump and the moral crusade of Bernie Sanders. The program for this year's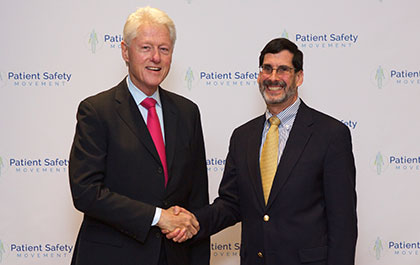 Michael had a chance to greet former president Bill Clinton at a recent national patient safety summit where both were speakers. Michael focused on both the human and financial cost of medical error.