Blogs

Surprisingly, the Covid crisis may not be enough to boost hand hygiene compliance at hospitals. What's urgently needed is leadership that embraces effective tactics and technology.

Episode 22 of "The THCB Gang" will be live-streamed on Thursday, August 20th! Watch it below. Joining Matthew Holt (@boltyboy) today are some of our regulars: writer Kim Bellard (@kimbbellard), patient safetyContinue reading…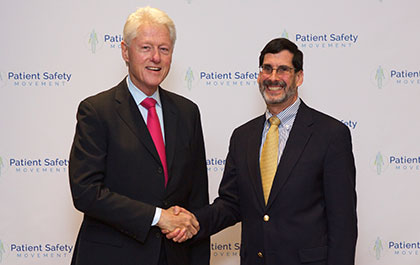 Michael had a chance to greet former president Bill Clinton at a recent national patient safety summit where both were speakers. Michael focused on both the human and financial cost of medical error.