Blogs

A little-unnoticed Trump administration regulation offers quiet evidence that bipartisan civility in government is possible. Despite involving Obamacare, millions of Medicare beneficiaries and $100 billion in federal spending, ideological fireworks wer…

By MICHAEL MILLENSON Abbott Ventures chief Evan Norton may have spent part of his youth on a farm, but there's no manure in his manner when speaking of the medical device and diagnostics market landscape. The key, he says, is to avoid being blindsided by the transformational power of digital data. "We've been competing against Medtronic and J&J,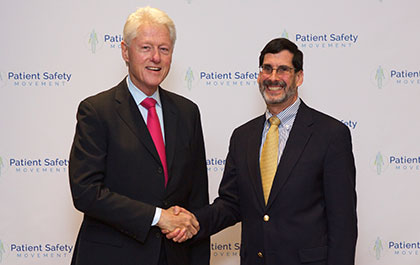 Michael had a chance to greet former president Bill Clinton at a recent national patient safety summit where both were speakers. Michael focused on both the human and financial cost of medical error.