Blogs

Call it the "delay death discount." Engage with the Hancock's diabetes wellness program on a continuing basis, and the insurer will cut your life insurance premium by up to 25 percent.

By MICHAEL MILLENSON Can combining health tech "rah-rah," health policy "blah-blah" and the "meh" of academic research accelerate the uptake of digital health innovation? AcademyHealth, the health services research policy group, isContinue reading…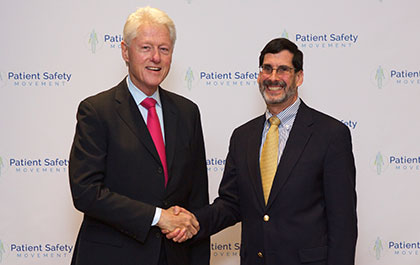 Michael had a chance to greet former president Bill Clinton at a recent national patient safety summit where both were speakers. Michael focused on both the human and financial cost of medical error.