Blogs

Though a record $8.1 billion poured into digital health firms in 2018, the marketplace is far from welcoming to every new entrant. A parade of entrepreneurs, investors and health tech purchasers at a recent MedCity INVEST conference described the reali…

By MICHAEL L. MILLENSON Say you want to know which baseball players provide the most value for the big dollars they're being paid. A Google search quickly yields analytics. But suppose your primary care physician just diagnosed you with cancer. What will a search for a "high value" cancer doctor tell you? Not much. Public concern over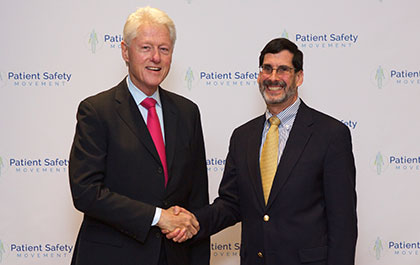 Michael had a chance to greet former president Bill Clinton at a recent national patient safety summit where both were speakers. Michael focused on both the human and financial cost of medical error.