Blogs

The Gospel of the Great Dealmaker created expectations that Donald Trump's HHS would strongly support paying providers based on "value." It didn't. Now it's up to Alex Azar to bring capitalism, where deal making demands performance, back to health care policy.

MICHAEL MILLENSON Struggling to break free from Obamacare oppression, Idaho is offering low-cost health plans that achieve this goal by avoiding covering anyone who's been sick in the past and skimping on coverage for any diseases that might make you sick in the future. These strategies are, inconveniently, explicitly banned by the Affordable Care Act.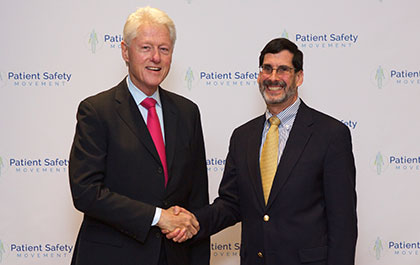 Michael had a chance to greet former president Bill Clinton at a recent national patient safety summit where both were speakers. Michael focused on both the human and financial cost of medical error.