Blogs

Your health plan is on a Ben Franklin blitz. They want to make you healthy and wise — and, as payment incentives change, themselves wealthy. So get ready for help in living a purpose-driven life…and getting enough sleep.

By MICHAEL MILLENSON The annual Lown Institute Conference advocates for the "right" kind of patient care, as in "the correct course of action." But the political meanings of "right" and "left" also echo, sounding like a healthcare version of the recover-lost-glory demands of Donald Trump and the moral crusade of Bernie Sanders. The program for this year's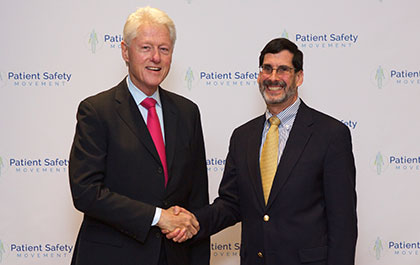 Michael had a chance to greet former president Bill Clinton at a recent national patient safety summit where both were speakers. Michael focused on both the human and financial cost of medical error.