Blogs

The Gospel of the Great Dealmaker created expectations that Donald Trump's HHS would strongly support paying providers based on "value." It didn't. Now it's up to Alex Azar to bring capitalism, where deal making demands performance, back to health care policy.

By MICHAEL MILLENSON Baseball, like medicine, is deeply imbued with a sense of tradition, and no team more so than the New York Yankees, disdainful of innovations like placing players' names on the backs of their jerseys and resistant to eroding strict standards related to haircuts and beards. It's why doctors and patients alike should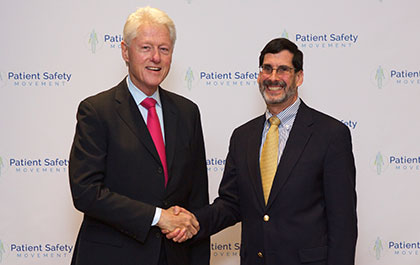 Michael had a chance to greet former president Bill Clinton at a recent national patient safety summit where both were speakers. Michael focused on both the human and financial cost of medical error.