Blogs

Apple watching over your health could involve more than its new Series 4 watch. The latest iPhone can be used to analyze facial expressions, voice and other information for signs of depression or other mental health issues. Winning hearts and minds isn…

By MICHAEL MILLENSON This is the second of two posts from the Society of Participatory Medicine about the important policy issue regarding portability of our medical records. The first provided background, with link to a PDF of the comments SPM submitted, largely authored by Michael Millenson, who provides this essay for context. The Trump administration is proposing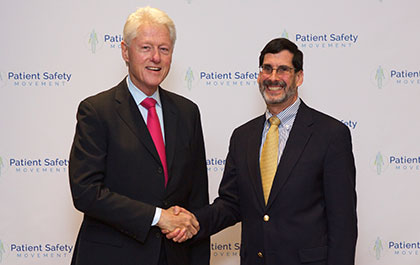 Michael had a chance to greet former president Bill Clinton at a recent national patient safety summit where both were speakers. Michael focused on both the human and financial cost of medical error.