Blogs

Your health plan is on a Ben Franklin blitz. They want to make you healthy and wise — and, as payment incentives change, themselves wealthy. So get ready for help in living a purpose-driven life…and getting enough sleep.

By MICHAEL MILLENSON Your employer sends out an email saying they want to make sure you're getting enough sleep and physical activity, are eating well and feeling creative and, finally, have a sense of "mindfulness." So they're providing a free app designed to facilitate finding your "anchoring purpose in life." Sound like a nice perk?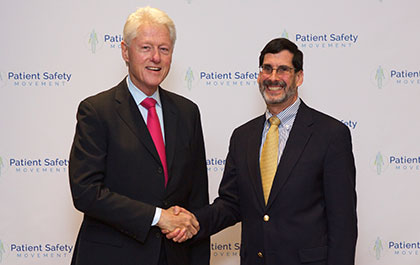 Michael had a chance to greet former president Bill Clinton at a recent national patient safety summit where both were speakers. Michael focused on both the human and financial cost of medical error.