Blogs

Abbott Ventures chief Evan Norton may have spent part of his youth on a farm, but there's no manure in his manner when speaking of the medical device and diagnostics market landscape. The key, he says, is to avoid being blindsided by the transformational power of digital data. Others agree.

By MICHAEL L. MILLENSON An Irish software expert who'd been helping companies sell on eBay walks into a room with a Slovenian inventor who'd built a world-class company in the "accelerator beam diagnostics market." (Don't ask.) What they share is not just foreign birth, but "immigration" to health care from other fields. Both have come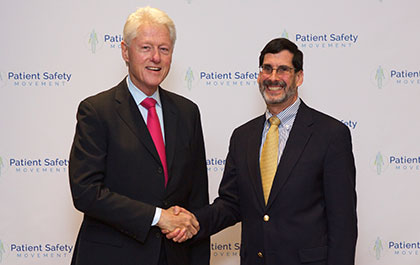 Michael had a chance to greet former president Bill Clinton at a recent national patient safety summit where both were speakers. Michael focused on both the human and financial cost of medical error.