Blogs

The recent Connected Health Conference featured an eclectic mix of corporations claiming cutting-edge expertise in the Internet of Medical Things (IoMT). But to me personally, the most intriguing pivot towards the IoMT future was AT&T's prominent positioning of a prosthetic foot.

By MICHAEL L. MILLENSON Former President George H.W. Bush may have been every inch the caring individual portrayed in the eulogies of those who knew him, but when it came to health care reform, two words characterized his attitude: Don't care. However, compared to Congressional Republicans, Bush was a profile in conservative courage – a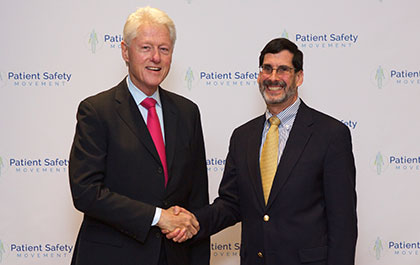 Michael had a chance to greet former president Bill Clinton at a recent national patient safety summit where both were speakers. Michael focused on both the human and financial cost of medical error.