Blogs

Your health plan is on a Ben Franklin blitz. They want to make you healthy and wise — and, as payment incentives change, themselves wealthy. So get ready for help in living a purpose-driven life…and getting enough sleep.

By MICHAEL MILLENSON Baseball, like medicine, is deeply imbued with a sense of tradition, and no team more so than the New York Yankees, disdainful of innovations like placing players' names on the backs of their jerseys and resistant to eroding strict standards related to haircuts and beards. It's why doctors and patients alike should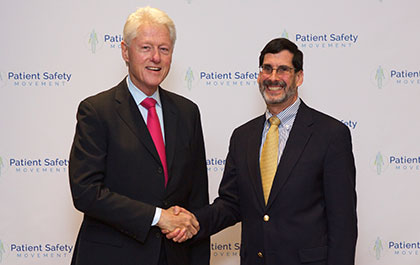 Michael had a chance to greet former president Bill Clinton at a recent national patient safety summit where both were speakers. Michael focused on both the human and financial cost of medical error.