Blogs

The largest health data steward "on the planet," the Department of Health and Human Services, plans to make its data releases actionable for entrepreneurs and patients. The clinical and economic impact of this connected health information could be enor…

By MICHAEL L. MILLENSON Say you want to know which baseball players provide the most value for the big dollars they're being paid. A Google search quickly yields analytics. But suppose your primary care physician just diagnosed you with cancer. What will a search for a "high value" cancer doctor tell you? Not much. Public concern over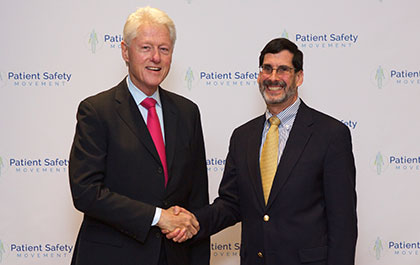 Michael had a chance to greet former president Bill Clinton at a recent national patient safety summit where both were speakers. Michael focused on both the human and financial cost of medical error.