Blogs

Digital health firms are increasingly betting that the key to success is offering "one to many" technologies that addresses workforce shortages by expanding the reach of clinicians.

Joining Matthew Holt (@boltyboy) on #THCBGang on Thursday June 16 are medical historian Mike Magee (@drmikemagee); patient safety expert and all around wit Michael Millenson (@mlmillenson); Queen of all employer benefits Jennifer BenzContinue reading…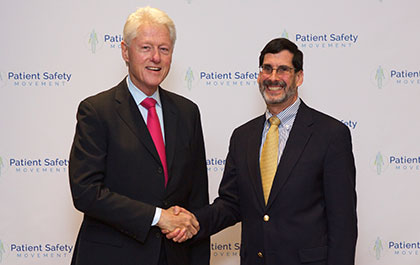 Michael had a chance to greet former president Bill Clinton at a recent national patient safety summit where both were speakers. Michael focused on both the human and financial cost of medical error.