Blogs

Deere's "smart machines" incorporate computer vision, soil moisture sensing, GPS with precise signal correction, machine learning and cloud computing…In health care terms, that adds up to personalized, evidence-based farming.

By MICHAEL MILLENSON A Deere tractor developed in Moline, Illinois and a stethoscope-for-patients from Singapore pointed to the future of digital health at CES 2023, the Consumer Technology Association gathering that's become a globalContinue reading…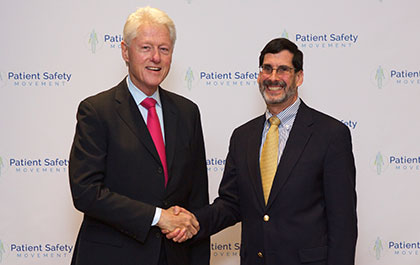 Michael had a chance to greet former president Bill Clinton at a recent national patient safety summit where both were speakers. Michael focused on both the human and financial cost of medical error.