Blogs

Though I'd never myself experienced a medical error, I became an activist. Recently, however, a relative was a victim, and the frustrating persistence of error became personally painful. [So I examined] more closely what the profession euphemistically …

BY MICHAEL MILLENSON In the mid-1990s, researching a book about the quality of medical care, I discovered how the profession had for years been ignoring evidence about the appalling death toll from preventableContinue reading…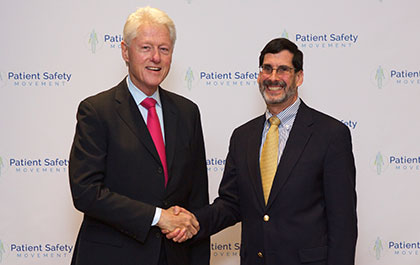 Michael had a chance to greet former president Bill Clinton at a recent national patient safety summit where both were speakers. Michael focused on both the human and financial cost of medical error.