Blogs

Wen is a public health expert and emergency room (ER) physician who's become widely known during the Covid pandemic for her regular appearances on CNN, in major newspapers and testifying before Congress.

THCB Gang is back from its summer break. Joining me Matthew Holt (@boltyboy) for an hour of topical and sometime combative conversation on what's happening in health care and beyond will be patientContinue reading…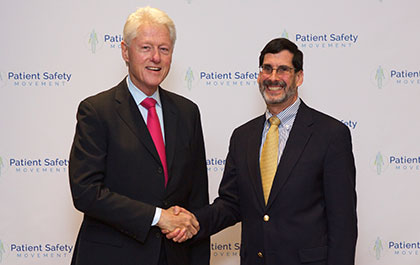 Michael had a chance to greet former president Bill Clinton at a recent national patient safety summit where both were speakers. Michael focused on both the human and financial cost of medical error.