Blogs

A lawsuit spurred by a series of STAT stories accuses UnitedHealth of deploying an algorithm with a known high error rate, as investigative journalism flourishes.

Joining Matthew Holt (@boltyboy) on #THCBGang on Thursday September 28 at 1pm PST 4pm EST are futurist Jeff Goldsmith: author of ponderer of odd juxtapositions Kim Bellard (@kimbbellard); and patient safety expertContinue reading…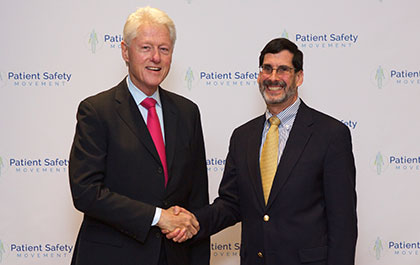 Michael had a chance to greet former president Bill Clinton at a recent national patient safety summit where both were speakers. Michael focused on both the human and financial cost of medical error.