Blogs

Artificial intelligence is quietly giving patients the ability to find, create and act upon an unprecedented breadth and depth of authoritative information.

Joining Matthew Holt (@boltyboy) on #THCBGang on Thursday March 16 at 1PM PT 4PM ET are futurist Ian Morrison (@seccurve); medical historian Mike Magee (@drmikemagee); patient safety expert and all around wit MichaelContinue reading…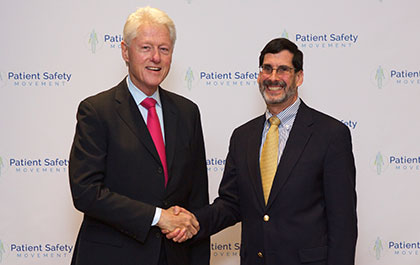 Michael had a chance to greet former president Bill Clinton at a recent national patient safety summit where both were speakers. Michael focused on both the human and financial cost of medical error.