Blogs

The Department of Health and Human Services is launching an Action Alliance to Advance Patient Safety that aims to recruit the nation's largest health systems as participants.

By MICHAEL MILLENSON Imagine a government program where private contractors boost their bottom line by secretly mining participants' personal information, such as credit reports, shopping habits and even website logins. It's calledContinue reading…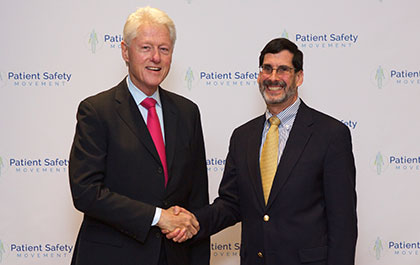 Michael had a chance to greet former president Bill Clinton at a recent national patient safety summit where both were speakers. Michael focused on both the human and financial cost of medical error.